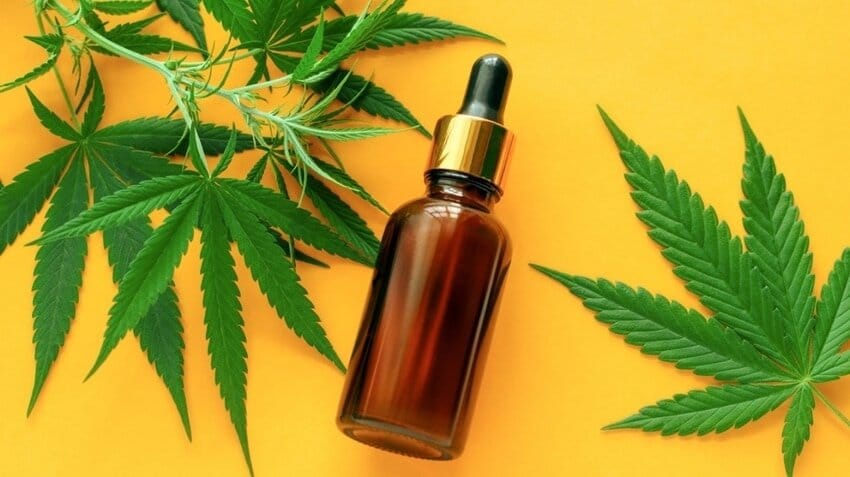 Many cannabis lovers advocate the plant for its expansive range of reported health benefits. From psychological afflictions like PTSD, ADHD and depression, to physical symptoms like inflammation and chronic pain, users report improvement in a host of difficult maladies. However, many critics of cannabis bypass the pipe shop visits, citing lacking scientific support of largely anecdotal evidence from Mary Jane's devoted fan-base. Ironically, laws prohibiting the use of the misunderstood substance were largely based in stigma and underdeveloped research – but these same laws prevented the very research that would help uproot them.
Still, state and federal funding for medicinal marijuana research has fallen flat, impeding the cultural growth of cannabis and our ability to fully realize and fine-tune its medicinal potential.
Change on the Horizon
Thankfully, on Thursday the United States government announced nine new research grants to study cannabidiol – a non-intoxicating derivative of the cannabis plant – and its propensity for pain relief in prospective users. These nine grants will total to more than $3 million dollars in federal research funding. THC research will not be included therein.
As of this year, 33 American states have partially or fully legalized the use of cannabis for residents aged 21 or older. Over the past decade, we've made tremendous strides toward acceptance of the substance, recreationally or legally. While we certainly don't expect every American to roll into a smoke shop like ours, increasing majorities of the population are endorsing cannabinoids in one way or another (or accepting their neighbors' right to do so). Still, some states have taken a leap of faith by legalizing or decriminalizing cannabis, noting that sufficient, quality research studies have yet to fully support these claims.
Dr. David Shurtleff, deputy director of the National Center for Complementary and Integrative Health, spoke to this disparity. "The science is lagging behind the public use and interest. We're doing our best to catch up here."
A Head Shop and Shoulders Above the Rest
Eight of the nine government-funded tests to come won't focus on human subjects. Deborah Yurgelun-Todd, a researcher at the University of Utah, leads the one that will. In this study, participants with lower back pain will be divided into two research groups. Both groups will be given chocolate pudding – with CBD extract mixed into the pudding of one group, and the second batch receiving pudding alone. Yurgelun-Todd will then scan the brains of participants to study their pain-signaling pathways, and determine whether any significant differences can be found between both respective groups.
Advocates of medicinal cannabinoids should be proud of the progress they have made culturally, medicinally, and even academically. The recent insurgence of legalization rates truly denotes a turning point throughout marijuana history that our generations is lucky to witness first-hand.
The National Institute on Drug Abuse announced their plans to grow 2,000 kilograms of cannabis last July. This organization intends to do so at the University of Mississippi – the first college nationally to be granted approval for the production of research-oriented cannabis plants. Many additional projects will bypass the need for cannabis growth, instead focusing on lab-created versions of the same chemicals found in cannabis plants.
At the University of Illinois, researchers expressed their excitement and intentions for the cannabis research to come. Specifically, they aim to produce a library of compounds found in marijuana plants which prove beneficial to those who consume them. Explains David Sarlah, "we will make them from scratch and test them one by one." He elaborated that marijuana contained minute quantities of the elements of interest, so artificial recreation is most useful to their specific research aims. It would otherwise be too expensive and time-consuming to isolate enough of the components to study individually of one another, explained Sarlah. As an organic chemist, Sarlah will create the chemicals. Aditi Das, Sarlah's colleague, plans to run tests concurrently to examine the reactions of Sarlah's chemical creations with isolated immune cells found in mice.
"There are so many beneficial effects that patients report, Das emphasized." We need to know the science behind it."
Going Deeper
This research is largely driven by the opioid crisis, which has long devastated communities throughout the United States. Earlier this year, legislation took effect which granted physicians the right to suggest cannabis as a treatment to the full scope of ailments for which opioids can be recommended or prescribed. Prior to this bill, cannabis recommendations took a backseat to opioid recommendations for numerous afflictions, outraging many advocates whose lives or loved ones' were severely impacted by opioid abuse, addiction, or even overdose-related deaths. Given these heartbreaking consequences of opiates' potential for serious addiction and unintended health impacts, news of Federal funding for medicinal cannabis research is an incredible step forward into a new direction. Dr. Judith Hellman, a University of California San Francisco researcher who received one of the nine aforementioned grants, doesn't take this undertaking or its potential benefits lightly. Thousands and thousands of lives may be changed if CBD research proves beneficial and influences treatment options subsequently – both nationally and potentially around the world. In Hellman's words, "it's very exciting to have the opportunity to do that."
Come to 710 Pipes!
710 Pipes carries all of the products you need, including JUULs and other vaporizers for CBD and beyond. We also have a wicked selection of water pipes, accessories and so much more! Stop by our head shop in Northglenn or our Evans Avenue smoke shop location seven days a week. If you're a current Denver University student, bring your student ID to our D.U. smoke shop for 10% off!
We'll see you soon!