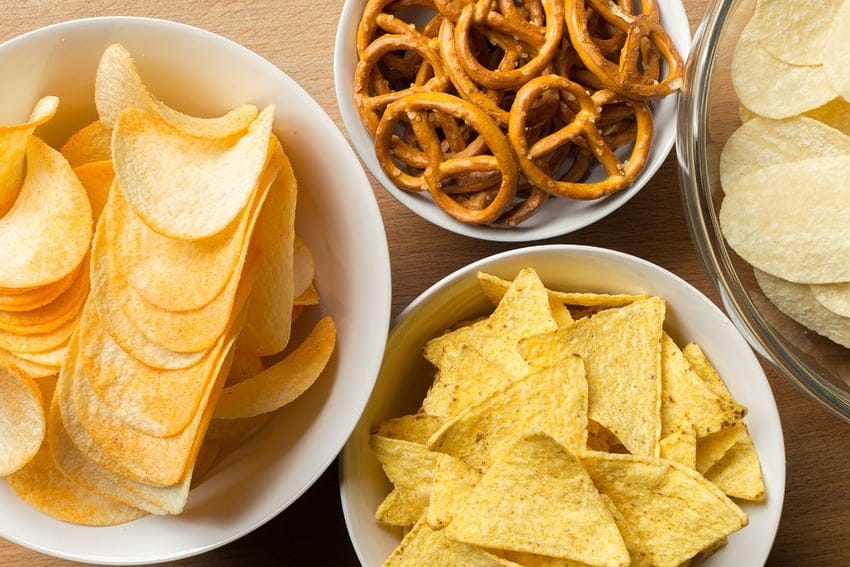 There's a pervasive stereotype affecting the general public's perception of smoke shop lovers like myself – regardless of its legitimacy. Many seem to assume that those who frequently consume marijuana, and are thereby subject to frequent munchies, will ultimately weigh more than those who don't. At long last, a study by the University of Michigan sought to investigate the accuracy of this allegation, and determine whether those who steer clear of cannabis are, by comparison, the lightweights.
Weighing the Factors
The research was conducted in 2016, reaching publication later that year by the International Journal of Epidemiology. Data was collected from the National Epidemiologic Survey of Alcohol and Related Conditions, using data from 33,000 participants. More specifically, researchers examined the Body Mass Index data of individuals who were 18 years or older, categorized them as marijuana users or non-users, and compared the respective figures of each category.
Omayma Alshaasrawy, a researcher and assistant professor of family medicine at the University of Michigan, authored the study. "Over a three-year period, all participants showed a weight increase, but interestingly, those who used marijuana had less of an increase compared to those that never used" explained Alshaasrawy. "Our study builds on mounting evidence that this opposite effect occurs." In other words, the average weight rose amongst all of the study's subgroups over its three year span, but those who used cannabis gained less weight on average than those who did not. The findings also suggested that participants who were new to marijuana use were less likely to be overweight or obese than those who were who did not partake to the same degree. Participants who smoked on a persistent basis also had reduced rates of obesity compared to their non-smoking counterparts.
"We found that users, even those who just started, were more likely to be at a normal, healthier weight and stay at that weight," stated Alshaasrawy. "Only 15% of persistent users were considered obese compared to 20% of non-users."
Food for Thought
The overall weight difference was slim. On average, a 5 foot, 7 inch participant originally weighing 200 pounds weighed approximately two pounds less if they smoked marijuana regularly than their non-smoking peer of comparable starting proportions. While this difference may not seem significant, it was surprisingly consistent amongst the 33,000 participants, regardless of many other significant attributes and behaviors. The scientific community has since speculated about the factors which contributed to this weight difference. Alshaarawy theorized that cannabis use itself may modify the functions of certain cells and receptors within the body. Alternately, "it could be something that's more behavioral like someone becoming more conscious of their food intake as they worry about the munchies after cannabis use and gaining weight." Further studies are needed to ascertain the contributing factors responsible for the significant difference reported in this study.
These findings mirror the results of a similar 2011 study, which combined figures from the National Epidemiologic Survey on Alcohol and Related Conditions (NESARC) with those released by the National Comorbidity Survey-Replication (NCS-R). The respective publications reported that 25.3% and 22.0% of those who'd reportedly abstained from cannabis for the past twelve months were classified as obese. The study also showed that those who claimed to use cannabis three or more times a week were less likely to be obese – with the NESARC and NCS-R reporting obesity rates of 14.3% and the 17.2%, respectively, amongst users who smoked weed more than three times each week. In other words, obesity rates of Americans who did not smoke weed were up to eleven percent higher than those who imbibed several times each week. These findings accounted for differences in age, sex, and tobacco smoking status, ruling out any of the above as reasons for the measured difference.
Some studies have found that cannabidiol – also known as CBD – may be an effective aid to weight loss amongst its users. In one such study, Male Wistar rats were given injections of CBD at either 2.5 or 5 kg daily for the duration of the two-week study. Both doses resulted in a significant reduction in body weight gain, with a larger difference in the subgroup of rats which received the higher dosage.
A Pipe Shop Still Isn't A Cure-All
The most recent University of Michigan study is an exciting development for my fellow water pipe enthusiasts, plagued by the stigmatic notion of marijuana users as lazy and out of shape. The 2011 study emphasized the difference in obesity rates, but the 2016 longitudinal study expanded their efforts by measuring participant data regularly over a three-year span. This shows that consistent weed use is not only associated with decreased rates of obesity at a single point of measurement – subgroups are also likely to gain less weight over a set span of time.
While this research is certainly encouraging, Alshaasrawy left us with a warning: don't treat this as a free pass to trade your light food for a lighter. Cannabis should not be treated as a dietary aid, and the combination of exercise and healthy dietary choices is still paramount to long-term fitness.
710 Pipes carries all of the products you need, like JUULs and other vaporizers, water pipes, accessories and so much more! Stop by our Northglenn head shop between 8AM-10PM, seven days a week. We have two Denver pipe shops open daily from 12-8PM (11AM-9PM Thursdays through Saturdays) – on Colfax and on Evans near DU. Denver University students get 10% off with a valid student ID!
We'll see you soon!