Updated on September 22nd 2023
The "millennial" generation includes all individuals reaching young adulthood around the start of the 21st century. This has been narrowed to include those born between the years 1981 and 1996. In the classic debate of cannabis versus alcohol, increasing numbers of millennials are declaring cannabis their preferred vice. Studies have shown that millennials are embracing cannabis culture at higher rates than any prior generation. So what factors are making cannabis the frontrunner among young adults today? In today's guide, 710 Pipes explores eight major reasons that this generation's placing bongs ahead of beers.
Millennials Are Drinking Less In Legal Counties
First, let's clarify: millennials as a whole are certainly not sober. A majority of millennials drink alcohol regularly, though they opt for wine and craft beer more frequently than other options. According to a 2015 study, millennials drank 159.6 million cases of wine in that year alone. However, millennials are much less interested in alcohol overall than older generations.
In 2022, a national study of 50,000 U.S. adolescents and young adults found that millennials drink far less alcohol than past generations. The share of college students who drink alcohol daily fell from 4.3% in 2016 to 2.2% in 2017, a drop of more than four percentage points from the 6.5% of college students who used alcohol daily in 1980."
A ten-year study conducted by the University of Connecticut and Georgia State University shows that purchases of beer and wine dropped by 15% in counties where cannabis was available for medical use. The results also showed that when participants were offered the choice between the two, cannabis became an increasingly popular option after recreational use was legalized in both states.
Millennials Were Born In Time For Legal Reefer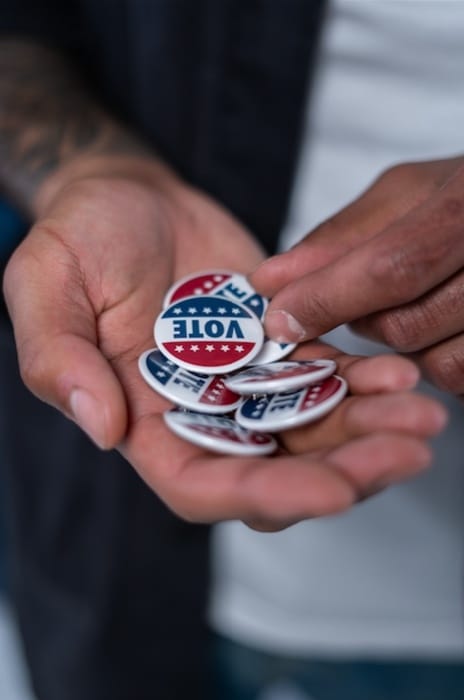 President Reagan was elected in 1981, and his presidency spanned two terms. During this time, Nancy Reagan's War on Drugs took center stage with massive implications nationwide. This political movement did a number on the general public's perceptions of mind-altering substances overall, as well as arrest rates and misinformation regarding a variety of vices. Cannabis was no exception. While a number of the messages proliferated by former First Lady Nancy Reagan during her husband's administration have since been disproven and debunked, the social stigma and health concerns regarding cannabis use lingered in the mentality of many Generation X adults.
The fear-mongering and surprisingly severe legal consequences of even low-level cannabis possession may have affected the willingness of many young adults of the day to experiment with the substance at all until the recent past. While older adults today have become increasingly open to cannabis use since its 2012 legalization, millennials were never deterred by these same risks. Nevertheless, the majority of millennials were old enough to vote for Amendment 64's legalization of cannabis in 2012, with the oldest millennials turning 31 around the time of its implementation. This placed millennials at the perfect point in American history to evade the worst of cannabis-related social slander, while also dodging legal penalties for their choice to use it since the early years of their adulthood. The youngest third of Colorado millennials have had legal weed at their fingertips since their 21st birthday.
According to a Gallup poll, 77% of Democratic millennials and more than 50% of Republican millennials support cannabis legalization throughout the United States. These rates show greater acceptance among younger users overall, as only 57% of Generation X and 38% of Baby Boomers surveyed voiced the same support.
These factors collectively are thought to have influenced the openness of today's young adults to freely explore – and fall in love – with cannabis, placing it higher on their list of vices than alternatives like alcohol.
Today's Users Know What They're Getting
With the ubiquity of the internet, any information you could ask for is a simple search away. This extends to the use of informed cannabis use. Sites like Leafly allow users to review thousands of cannabis strains, with detailed overviews of their respective compositions, effects, and feedback from other users. With the detailed product information available from these sites and dispensary workers, and accessibility of customer feedback for popular online smoke shop products, there's never been a better time in history to find the perfect strains and smoking devices for your preferences.
In day-to-day discussions of my professional and personal experiences relating to cannabis culture, I've heard several acquaintances claim that they've tried cannabis once and were too displeased by its effects to continue. When I mention my love of the substance, they'll shrug and say they tried it once or twice ages ago and didn't see the appeal. "It made me anxious – I'm not a fan" they'll lament, or "I just can't take the drowsiness." While I'm never one to push their valid limits, the availability of strain research and modern options today minimize the risk of unwanted effects. Millennial cannabis users may take for granted the choices and information we're granted, especially those who aged into legalization and haven't known adulthood without it. Today's imbibers in states with legal cannabis are blessed with the luxury of knowing exactly what they might expect.
Cost Vs. Benefits
Seldom are individuals surprised to learn that millennials have accumulated less wealth than the generations before us. Forbes reported in 2022 that the median millennial's savings account held just $4,710, and the average age for first-time homebuyers reached an all-time high of 41 that same year.
Therefore, millennials may be swayed to Team Cannabis because weed is generally more affordable than alcohol. A night out on the town can tally up to $50 or more over a few hours of drinking. However, many marijuana users claim that they can stretch $20 of supply for up to a month of use. Therefore, for cost-conscious millennials, passing a pre-rolled joint between a circle of friends is a much more affordable vice than a night of drinking.
This brings us to another point – while 25% of cannabis users are reportedly solo smokers, most indicate that they use cannabis with others in their social circle. And sharing makes the cost of cannabis even more affordable than alcohol long-term.
Oh My G.A.D.
According to reports by the Agency for Healthcare Administration, roughly 30% of millennials meet the criteria for generalized anxiety disorder (myself included) – making us the most anxious generation yet. Who could imagine that the least wealth, the most debt, and constant technological exposure might collectively cause widespread worry and stress? Unfortunately, many of us may have discovered the connection between steady boozing and increased anxiety day-to-day. This is a documented phenomenon, with increased levels of alcohol consumption correlating highly with heightened anxiety problems.
The wrong strains of cannabis, or excessive use of the substance, are similarly correlated with elevated levels of anxiety. However, many doctors are prescribing cannabis as a medication for several mental health disorders. In fact, several studies have repeatedly shown that cannabis use leads to long-term relief for clinical depression, generalized anxiety, PTSD, and more.
An Apple Bong A Day…
The effects of heavy, long-term alcohol consumption are well-documented. Excess drinking can lead to several severe and life-threatening health issues, increasing the risk of pancreatitis, malnourishment, alcoholism, and even several types of cancer. Alcohol causes well-documented negative effects on several organs, including the brain, liver, heart, kidneys, stomach, and more. Interestingly, the risks of long-term alcohol abuse vary significantly between individuals for reasons that are not fully understood by researchers.
While we won't preach cannabis as a cure-all, some studies have suggested that marijuana's health risks are nowhere near those of alcohol. It's also well-known that terpenes found in cannabis can be beneficial to consumers. The Center for Disease Control and Prevention reports that excessive alcohol consumption led to a shocking 140,000 deaths in the United States from 2015 to 2019. In contrast, no known deaths are directly attributed to the use of cannabis.
Changing Tastes On The Same Old Taste
Changing Tastes On The Same Old Taste
Mass-market brands of beer like Coors, Corona, and P.B.R. used to be all the rage at ragers and beyond. While these brands still rank highly in sales rates, there's been a notable shift in recent years from industry-dominating beer brands like these. Overall beer sales in the United States were 3% lower in 2022 than the year prior. Stock reports show that millennials have shifted gradually away from stocking up on cheap beers by the dozen toward sipping wine and cocktails in smaller quantities.
Practical Reasons Aside…
The reasons for cannabis use aren't all in the name of logic and fiscal responsibility. Many lover of the plant indicate that their preference stems from something much simpler – pleasure. The effects of cannabis are preferable to many over those of alcohol, as a night of drinking can make users sloppy, loud, angry, or sick. Cannabis is seen by many as the intellectual's vice, who say they're trading the hangovers and depressant effects of alcohol for surges of creativity and expanded levels of consciousness.
Head To Our Head Shop Today!
Millennial or not, 710 Pipes has thousands of products for smoke shop lovers of all ages, including dab rigs, water pipes, vaporizers, and other top-quality devices. We also carry hundreds of accessories including carb caps, quartz inserts, hat pins and so much more! Our Northglenn and Denver head shop locations are open seven days a week. Denver University students get 10% off with a valid student ID!
If you're over age 21 in Colorado or other legal U.S. states seeking quality pipe shop products, our online smoke shop has several options available for immediate purchase from the safety and comfort of your couch. You'll also find exceptional prices on hundreds more of our popular products – all deliverable straight to your doorstep. Whether you're shopping online or onsite, 710 Pipes is proud to provide you with the very best smoke shop products on the market today.