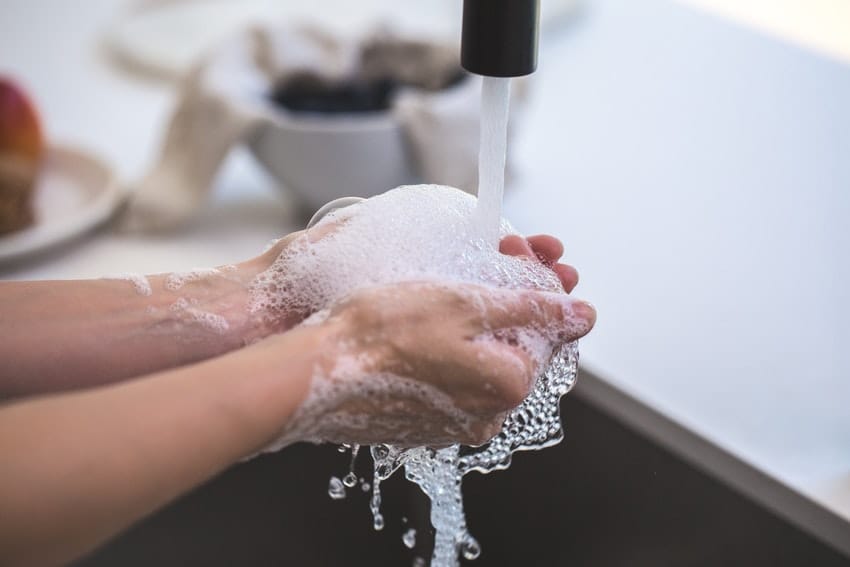 The ongoing coronavirus pandemic has even the messiest cannabis smokers taking a second glance at their water pipes and smart rigs. More than ever before, our lives may depend on the length of our hand-washing sessions, coverage of our mouths and stringent sanitization of common surfaces. The good old days of "puff, puff pass" as the recommended practice are now officially behind us – do your friends a favor and keep the blunt to yourself this year.
The risk of unknowingly contracting (or spreading) COVID-19 isn't the only reason to keep your hands, pipes and hand pipes clean. Many loyal glass pipe lovers treat their pieces perfectly in the days following their inauguration – but it's only natural for your upkeep standards to fade along with each new piece's novelty. We're not ones to preach, but hear us out – cleaning your water pipes or hand pipes has a number of potential benefits for each and every smoker to enjoy. Our smoke shop experts will explain the four biggest perks of consistently cleaned pipes below.
A Stitch in Time…
COVID-19 or not, passing a piece around a circle isn't the most sanitary custom. Touching our lips to the same mouthpiece as a couple (or a dozen) nearby friends is a sure-fire way to share germs. Know how to keep your social circle from sharing a cold or another illness along with your favorite glass? It's no surprise – just keep it clean! Cleaning your piece regularly prevents the buildup of unwanted germs, lurking on the surface of your most-used pieces and building with every use. If you're feeling too lazy after a smoking session to clean the piece you used, make it a ritual to sanitize the morning after, or even once a week at wakeup.
Less Resin – Less Risk
Cleaning your dab rigs, water pipes and hand pipes will help to remove ash, reclaim and built-up carcinogens– minimizing every smoker's risk of developing lung cancer down the line. In addition to the reduced risk for smokers who diligently clean their pieces, the taste of your legal herb will generally be improved. Why settle for the taste of ash and smoke when you could taste your herb of choice instead? By cleaning your bong, you can make your smoking sessions simultaneously healthier and more enjoyable.
Your Piece Deserves to Be Beautiful
Your favorite heady glass piece can take on an identity of its own as devoted glass enthusiasts. Few of us forget our first quality piece – many of us even named it. If our pieces are regarded as dear friends for what they are and what they give us, it's only right to give a little back. By cleaning our pieces regularly, we don't take their beauty for granted or let them linger in accumulated filth. Pay it forward and keep your pieces clean enough to command the attention they deserve – we're sure they'd thank you if they could.
Residue? No, Resi-DON'T
When residue slowly builds up in your hand pipes and water pipes, it could harm more than the appearance of your piece. Covering the carb when you smoke causes a little internal accumulation every time. That builds up slowly within your piece. Without regular cleanings, the buildup can become a fire hazard, potentially burning your mouth or fingers.
Our Head Shop Helps You Keep 'Em Clean!
710 Pipes is proud to offer a quality selection of quality glass cleaning products. In fact, our three local smoke shops carry thousands of top-quality products and accessories – including hand pipes, water pipes, vaporizers and so much more! Our Northglenn and Denver head shops are open seven days a week. Denver University students get 10% off with a valid student ID!
Not in Colorado? Still staying indoors in the name of social distancing? If you're over age 21 in Colorado or other legal U.S. states seeking quality pipe shop products, our online smoke shop has several options available for immediate purchase from the safety and comfort of your couch. You'll also find exceptional prices on hundreds more of our popular products – all deliverable straight to your doorstep. Whether you're shopping online or onsite, 710 Pipes is proud to provide you with the very best pipe shop products on the market today.